Without a doubt, the best way to experience New Mexico's agricultural bounty is by visiting farmers' markets in Santa Fe.
All the farmers and growers would be happy to tell you more about their produce (and help you choose the best chile).
Whether you are interested in finding fresh local produce or unique artisanal products, Santa Fe farmers' markets provide plenty of options.
These markets are not only great places to find fresh and delectable food, but they also provide an opportunity to support local businesses and connect with the community.
Let's explore the top 20 Santa Fe Farmers Markets.
Our Favorite Santa Fe Farmers Markets
Table of Contents
Monday Farmers Markets in Santa Fe
1. Sprouts Farmers Market
Where: 199 Paseo De Peralta
When: Year-round, 7:00 AM – 10:00 PM
Why Visit:
Sprouts is not a farmers' market in the traditional sense. It is a chain of shops that offers the freshest local produce.
Make sure to visit the store's website and check Santa Fe's location, as this is where you'll find all the best deals of the month.
You can visit the store to get some raspberries, blueberries, premium Angus beef, local wines, and so on. The prices are reasonable, and they also feature local, gluten-free foods.
If going to an outdoor market is not your thing, or if you'd like to shop year-round in a specific location, then Sprouts Farmers Market is probably the perfect choice.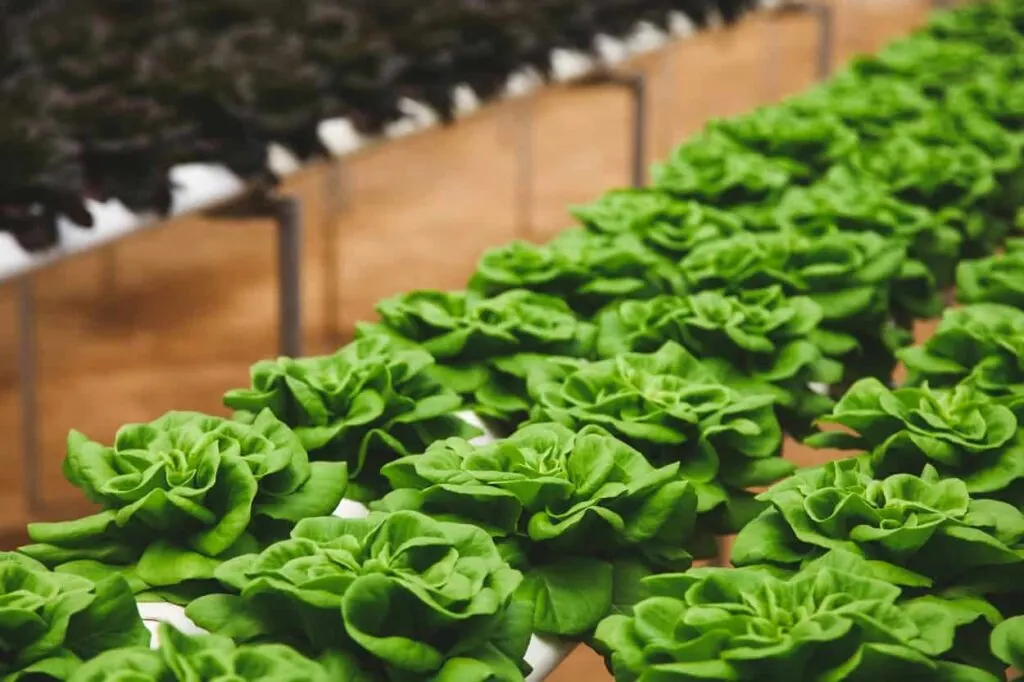 Where: 50 Sheridan Rd, Las Vegas
When: Year-round, 10:00 AM-4:00 PM
Why Visit:
Bodhi Farms have been a member of the Santa Fe Farmers Market for years already, but you have the option of visiting the actual farm if you feel like it.
Brian and Roxane are the owners who have been framing since 2010. The permaculture farm mainly specializes in heirloom vegetables, but Brian thinks the signature item they are selling is chicken eggs.
They also brew compost tea and would be happy to accept any orders. You can then pick it up at one of the markets where the owners sell or at the farm.
3. Española Farmers Market
Where: 1005 N Railroad Ave, Española
When: June-October, 9:00 AM-2:00 PM
Why Visit:
Until the market was established in 2009, local farmers had to travel to Santa Fe and other tourist hubs to sell their produce. This, of course, left the actual town of Española without access to fresh food.
Thankfully, things have changed, and now not only the locals but tourists can also enjoy delicious foods grown literally a few miles away. Española Farmers Market was awarded 'Best Market of the Year' in 2019 – the award was presented at the New Mexico state capitol.
Local farmers sell their produce, processed foods (the primary ingredients of which have to be grown within the region), nursery crops, fresh and dried flowers, and craft items. The latter, by the way, should also be manufactured with local materials, such as bees' wax, herbs, lavender, and dried chile.
Fun Fact: Española was the original capital of the very first European settlement in the US. So, once you've done shopping at the market, you can spend the rest of the day exploring the historic city founded in 1598.
Tuesday Farmers Markets in Santa Fe
4. Wagner Farm Corrales
Where: 5000 Corrales Rd, Corrales
When: September-October, 9:00 AM-6:00 PM (open every day)
Why Visit:
Wagner Farm Corrales is not a typical farmers' market near Santa Fe. You'll still be able to buy fresh produce here, like apples, pumpkins, fresh and dried chiles, squash, melons, and ristras. But the majority of visitors come here for the experience.
Do bear in mind that visiting the place is not free, and you would have to pay $10.00 for an adult ticket.
You'll get to enjoy the corn maze (this year it was a Jurassic Park-themed one), pick sunflowers (they'll give you a free jar to make a bouquet), say 'hello' to the farm animals, and find the best pumpkin and pick it from the patch.
There is also a wonderful café on-site where you can eat some burgers or burritos with chile and sip on an iced tea.
5. Abiquiu Farmers Market
Where: 4 Co Rd 187, Abiquiu
When: June-October, 4:00 PM-6:00 PM
Why Visit:
Abiquiu Farmers Market is a part of the New Mexico Farmers' Marketing Association program that is dedicated to supporting local agricultural producers and cultivating strong networks for a healthier state.
The actual market takes place right across the street from Bode's General Store.
A couple of dozen vendors sell quail eggs, bread, jellies, jams, tamales, and even live birds. You can enjoy live music while shopping and the unique smell of chile being roasted.
If you're there while Lloyd Ferran is, make sure to try his zucchini bread.
Where: 4801 Beckner Road
When: July-September, 3:00 PM-6:00 PM
Why Visit:
This farmers market in Santa Fe was created in partnership with Presbyterian Santa Fe Medical Center and the Santa Fe Farmers' Market.
The market is in the medical center's parking lot and aims to spread fresh, healthy food to Del Sur's community.
Even though the market at this particular location is being held only for the fourth year, it has constantly managed to become a success. That is thanks to not only the excellent products but also the fun activities.
The kids' program, for example, includes craft projects and cooking demonstrations. The adults usually come to the market to shop for the freshest produce and catch up with the friendly and welcoming farmers.
Wednesday Farmers Markets in Santa Fe
Where: 500 Jones Rd, Corrales
When: July-October, 9:00 AM-12:00 PM
Why Visit:
Corrales Growers Market also operates on Sundays, April through November, and the first Sunday of the month during winter. There is plenty of parking available on-site, so you wouldn't have to worry about finding a free spot.
Shopping at a farmers' market is a great way to learn more about the seasonality of New Mexico produce and try out new foods that you might not have even heard of before.
The market usually features over 20 vendors and the Apple Tree Café, where you can order a breakfast burrito for take-out.
Apart from the traditional fruits, veggies, and meats, you'll be able to discover peach-lavender sauce, pueblo pies, microgreens, fresh ginger, wasabi, Marrow bones, and so much more.
By the way, practically all the vendors who sell chile have roasting available.
8. San Felipe Growers Market
Where: 25 Hagen Rd, Algodones
When: July-October, 4:00 PM-7:00 PM
Why Visit:
The Pueblo of San Felipe is nestled between Albuquerque and Santa Fe.
Pueblo is protective of its traditions and is known for its beautiful dancing, jewelry, and traditional food. If you ever decide to come to the farmers' market, it would also be a fantastic opportunity to explore the place.
Fun fact: Keresan is Pueblo's native language taught and spoken by the families. There are not that many spots across the US where you'll be able to hear it.
The market opened back in 2001. It is relatively small, but all the vendors take pride in their produce and would be happy to give you various cooking ideas.
You can expect to find dried corn, beans, chile, ristras, and squashes, all grown at the San Felipe reservation.
Where: 275 Hwy 75, Dixon
When: June-October, 3:30 PM-6:30 PM
Why Visit:
Dixon Farmers' Market takes place at Vivac Winery (at the intersection of NM 68 and NM 75, between Taos and Santa Fe).
Get ready to fill your market baskets with the freshest produce at the lovely market that has been operating since 2003.
One of the best things about the market this year is, of course, the location. After shopping, you'll have a chance to visit the gorgeous winery in the oldest grape-growing region in North America.
It is also one of the 'highest' wineries (and, perhaps, farmers' markets) in the world as both are seated at 6,000 ft.
Thursday Farmers Markets in Santa Fe
10. Los Alamos Farmers Market
Where: 2300 Trinity Dr, Los Alamos
When: May-October, 7:00 AM-12:30 PM
Why Visit:
The market also occurs on Saturdays from June through September in the Justice Center Parking Lot.
Los Alamos Farmers' Market is one of the oldest markets in the state, as it started way back in 1970. Here, you'll shop for fresh-farm produce, cheeses, baked goods, fruits, meats, chiles, cider, fresh tortillas, fish, honey, and more.
The market started an amazing video series called 'Meet the Farmers', so you can learn more about the vendors before or after shopping.
Friday Farmers Markets in Santa Fe
Where: 807 Martinez Rd, Moriarty
When: Year-round, Tuesday through Saturday; on Fridays, the farm operates from 11:00 AM until 3:00 PM
Why Visit:
The Schwebach Farm features a small market, so you can buy the freshest produce directly from the place where it was picked.
Here are just a few examples of what you'll be able to find there – sweet corn, beans, King Ranch beef (raised and processed just around the corner), squash, pumpkins, soup mixes, whole-wheat goodies, and fresh lemonade.
The Dean Schwebach family are farmers in the sixth generation and have been farming this particular land for over 50 years.
If you want, you can schedule farm tours for your group or even stay at the farm for a night.
Also Read: The Best Farmers Markets in the USA
Where: 2010 Eubank Blvd NE, Albuquerque
When: August-October, 9:00 AM-5:00 PM
Why Visit:
During the season, the market operates every day. So, if you feel like adding a bit of spice to your life, then this is definitely where you should head.
Farmers' Chile Market is full of chile pods, powder, ristras, pumpkins, frozen roasted chile, and pinto beans.
The market has been roasting chile since 1977, and, of course, the pride and joy of the place is the mind-blowing selection of this product ranging from mild to xxx hot.
The New Mexican chile pepper is a very special type of chile, and the growers would be happy to tell you more about the different varieties.
13. Eldorado Farmers Market
Where: 7 Caliente Road
When: May-October, 3:00 PM-6:00 PM
Why Visit:
The Eldorado Farmers Market operates at the La Tienda shopping center every year. It's certainly one of the best places in the city to shop for fresh fruits and vegetables.
Here, you can buy lettuce, kale, spinach, turnips, carrots, radishes, eggs, beef, baked goods, pork, seedlings, and plant starters for your beautiful garden.
You might also want to grab some mushrooms from Maya's Mushrooms – a small gourmet micro-farm.
Remember to keep an eye on the market's Facebook page. Sometimes, they have cool promotions.
For example, a few weeks ago, you could get a coupon for $5 off any fruits or vegetables if you simply mentioned a certain FB post at the information booth.
Saturday Farmers Markets in Santa Fe
Where: 1607 Paseo De Peralta
When: year-round, 8:00 AM-1:00 PM
Why Visit:
Our next market is the main farmers market in Santa Fe and, perhaps, in the state of New Mexico. The market also takes place every Tuesday (perfect for those who want to beat the crowds).
The Santa Fe Farmers Market is one of the largest, oldest, and most successful markets in the country.
You'll be able to buy products from over 150 farmers who grow their produce in northern New Mexico. By the way, at least 70% of all the ingredients used in the market craft items are locally-sourced.
Grab an apple juice slushie while you explore the booths, and don't forget to stop at Flor del Rio. The owner makes stunning marigold chains, flower crowns, and various home decorations.
Where: 810 Copper Ave NW, Albuquerque
When: April-November, 8:00 AM-12:00 PM
Why Visit:
Downtown Growers' Market is the longest-running market in Alburquerque (it first opened in 1996). The market is located inside historic Robinson Park, so take your blanket and organize an improvised picnic before or after the shop.
At the market, over 70 growers offer the highest quality produce, along with artisans who sell prepared food.
While you're there, you'll also have a chance to listen to some live music or even join a yoga session (those usually take place at 8:00 AM).
Consult the market's schedule before you go, as you might not want to miss the opportunity to participate in a costume contest or learn how to play chess.
16. Los Ranchos Growers Market
Where: 6718 Rio Grande Blvd NW, Los Ranchos De Albuquerque
When: May-November, 8:00 AM-11:00 AM; December-April, second Saturday of each month
Why Visit:
The whole experience starts with a beautiful trip to the actual market.
You would have to drive by the winery and through the ranches – the speed limit here is 25 mph, so you would have to slow down and enjoy the surroundings (just what you need on a Saturday morning!).
Shop for the great local produce (they have pretty much anything you can think of) and plenty of lovely products (such as beef, sauces, pies, pizza, donuts, brew, and so on). All the art and handmade items you'll find on the market are certified New Mexico True.
By the way, this market is a pet-friendly place, but you'll be kindly asked to keep the pet on a short leash.
Where: 1829 San Ysidro Crossing
When: October, Saturdays and Sundays, 9:00 AM-1:00 PM
Why Visit:
This is not a usual Saturday farmers market in Santa Fe. In fact, it's the ideal place for those who want to not only buy fresh local produce but also find out more about how farms work and how you can help.
The farm is part of Reunity Resources – a non-profit organization that operates the 2-acre urban farm and a soil+compost yard.
All the veggies and fruits grown at the farm are then sold at the farm stand. However, the primary purpose of the farm is to donate as much fresh produce as possible for distribution.
You can volunteer at the farm, get your hands dirty, and help grow organic produce on Volunteer Days.
Where: 400 Cam De La Placita, Taos
When: May-October, 8:00 AM-12:30 PM
Why Visit:
Taos Farmers Market is in the Historic Taos Plaza and features fresh produce from the neighboring counties.
If you're visiting from out-of-town, then the Plaza is definitely a must-visit for those who want to immerse in Taos's history.
After all, what better way to spend a Saturday morning than shopping at a market that resembles the mercantile Plaza of old, right?
Up to 70 vendors offer cheeses, meats, hot dishes, flowers, and hand-crafted skin-care products. The market's main attraction, however, is the wonderful veggies and fruits.
So, make sure to get your hands on some figs, nectarines, tomatillos, and summer squash.
Sunday Farmers Markets in Santa Fe
Where: 19543 US Highway 84/285, Hernandez
When: year-round, 8:00 AM-6:00 PM
Why Visit:
Romero's is open 7 days a week and is a must-see for anyone visiting New Mexico. It's a fruit and vegetable store that sells fresh, seasonal produce, ristras, unique spices, pottery, jewelry, and much more.
Many visitors confess that this family-owned place is their go-to store for an annual bag of green or red chile. While driving past the store, you might be able to smell the roasted chiles – and that's what'll make you stop and get some flavorful chiles for yourself.
20. Pojoaque Farmer and Crafts Market
Where: 78 Cities of Gold Rd. (off Hwy. 84/285)
When: May-October, 11:00 AM-4:00 PM
Why Visit:
During the season, the market is open on Wednesdays as well.
The Pueblo of Pojoaque is a community with a rich Native American culture. It's one of the 6 Northern Tewa-speaking Rio Grande Pueblos, located just 15 minutes north of Santa Fe.
If you're planning on exploring Pueblo on a Sunday (when many fun activities are happening), you should definitely pay a visit to the farmers' market.
Here, you can shop for baked goods, vegetables, fruits, beans, jams, and eggs. The arts and crafts section of the market is also unique.
The market is part of Pueblo's agricultural program. It features a commercial kitchen, a greenhouse, and a 12-acre farm.
FAQs about Santa Fe Farmers Markets
What is the biggest farmers market in Santa Fe?
The Santa Fe Farmers Market, which runs on Saturdays, is the largest and the most popular market in the state, with over 150 vendors.
What are the good Santa Fe Farmers Market Saturdays?
You can visit the Santa Fe Farmers Market at the Railyard on Saturdays. If you feel a bit more adventurous, you might want to head to the Reunity Farm to shop at the farm stands and learn more about local agriculture.
What are the good Santa Fe Farmers Market Sundays?
In the actual city of Santa Fe, you can shop for fresh produce only at the Sprouts Farmers Market on Sundays. If you're willing to leave the city, you can visit the Pojoaque Farmer and Crafts Market.
What is Santa Fe Farmers Market famous for?
Practically any farmers market in New Mexico offers an incredible selection of chile peppers (the Santa Fe Farmers Market is famous for them as well). Come during the roasting season for a truly unique experience.
Final Thoughts on Farmers Markets in Santa Fe
If you have reached the end of this article, then you might already know to which Santa Fe farmers market you'll be paying a visit next week.
With their unique offerings, as well as supporting local businesses, farmers and artisans, there is no better way to shop for your groceries.
By visiting a Farmers Market in Santa Fe and supporting these small businesses, you can help keep them open and thriving.